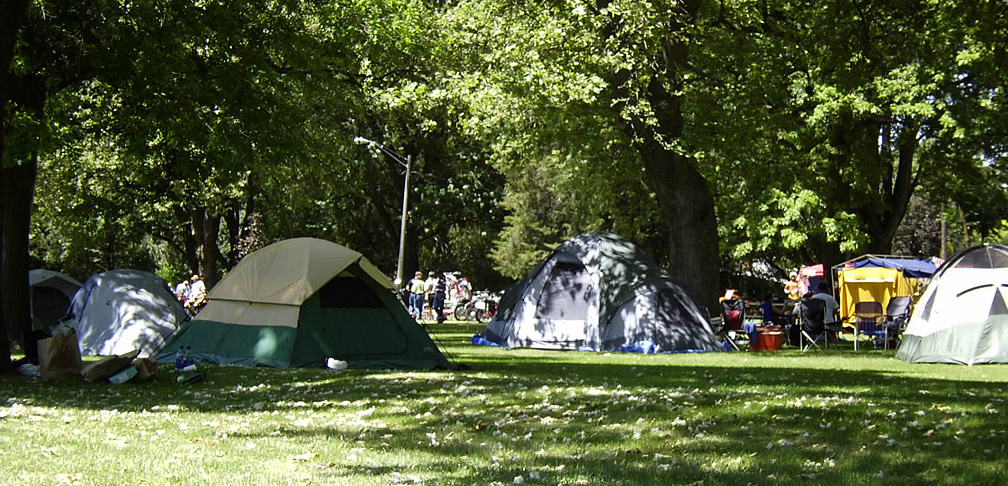 Limited camping facilities are available.   The city allows tent camping in the City Park during the event and RV parking is available at the high school just across a creek by foot bridge from the park.
For RVs,  there are limited electrical hookups and no water or waste water hookups.  Septic pump outs will be available Saturday for $20.
In the park there is a swimming pool.  The pool showers will be available for campers in the morning from approximately 8:00 to 10:00 AM Thursday, Friday, Saturday, and Sunday.
A camp host will be available in the RV area to answer your questions during the event.
There are also several full service RV camps within reasonable driving distance and a small RV park on the north side of Athena:
| | | |
| --- | --- | --- |
| Mountain View RV Park - 1375 SE 3rd, Pendleton, OR 97801 (approx. 20 miles from Athena) Exit 210 off I-84 (next to Red Lion) 541-276-1041, 866-302-3311 www.nwfamilyrvresorts.com | Wildhorse Resort & Casino - 72777 Highway 331, Pendleton, OR 97801 (Approx. 18 miles from Athena - right next to I-84 just east of Pendleton) 800-654-9453 | Trails West RV Park - 1420 S. Main, Milton-Freewater, OR 97862 (approx. 12 miles from Athena) Phone: 509-301-2400 509-200-9796 |
| Centerville RV Park - 213 W. Sherman, Athena, OR 97813 (Near the old PABATCO building) 541- 566-9246 | | |
Tired of sleeping in a tent?
Best Western Pendleton Inn is Hodaka Days Recommended Lodging.
Ask for the special Hodaka Days rate.
Click here.